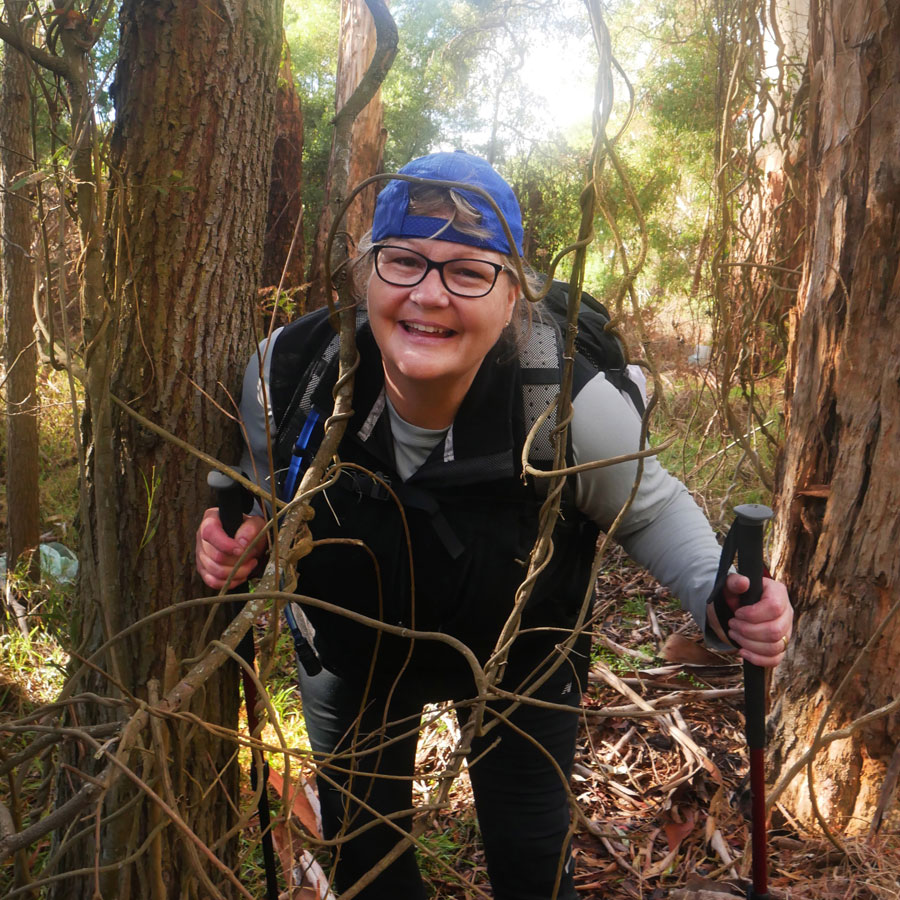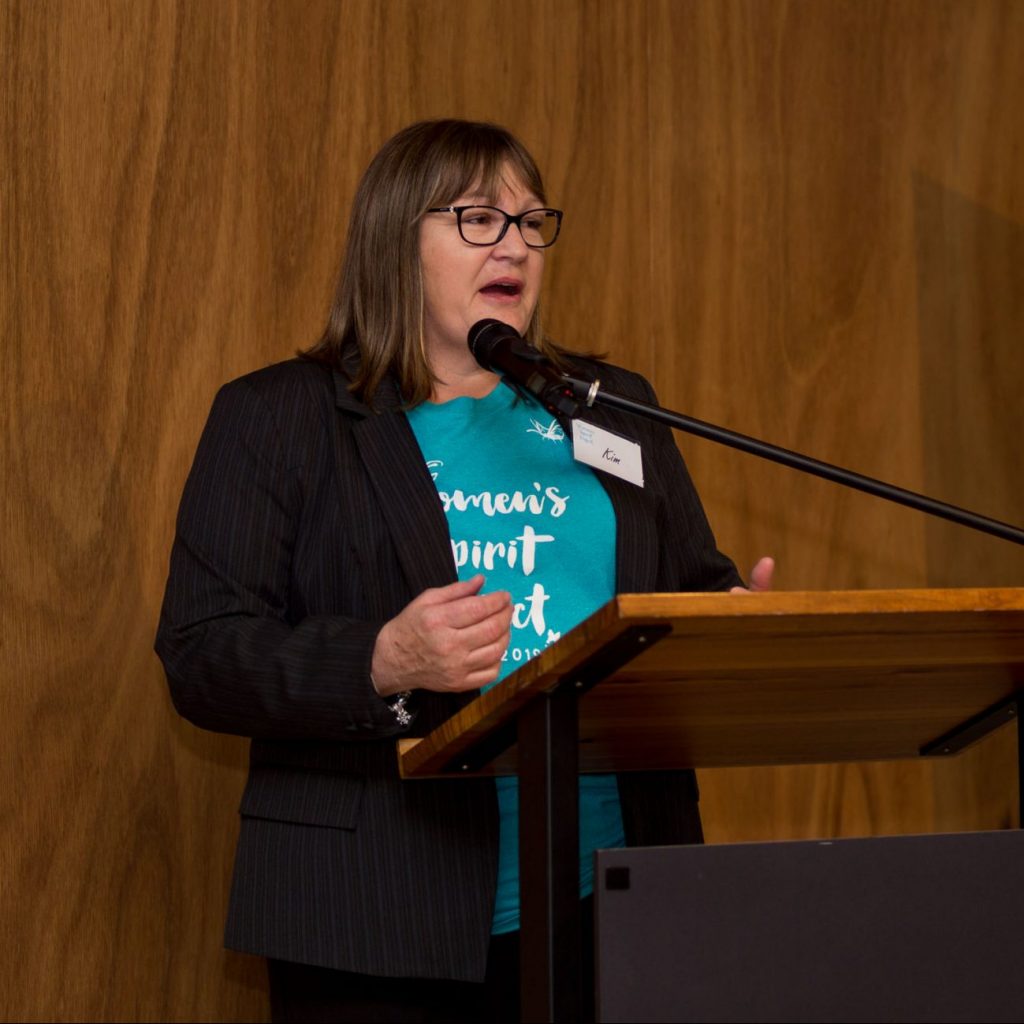 Kim Taylor joined the WSP as a participant in 2018 and says her involvement has empowered her to manage her physical and mental health. 
She was elated after completing the 67km trek from Frankston to Cape Schanck last year, an achievement she said she never thought she would be able to accomplish, especially given the pain of her arthritis.     
Kim decided to join the Governance Group, as she "really wanted to put back into the WSP what they gave to her". Kim is one of many women in the group who feels, their membership has helped them navigate and cope with the challenges of COVID-19. 
She says her involvement in the WSP reminds her of the importance of wellness and mindfulness, and the Why Women Walk challenge has been a big motivator for her to get outside and walk.
 "I've learnt strategies to put in place in COVID," she said. Kim is grateful to still have her job at a court, and the opportunity lockdown has given her to slow down.  
 "It's been good for me to stay home and be grounded with my family and watch a bit of Netflix." 
"It's been good to force myself to relax because you forget what that's about."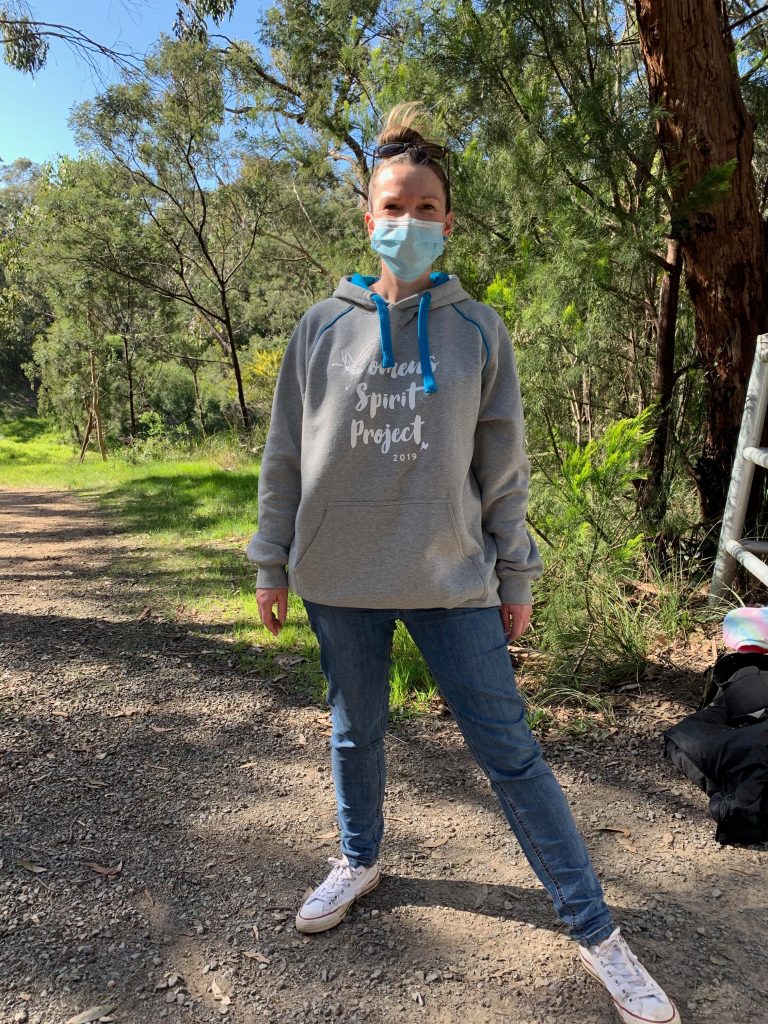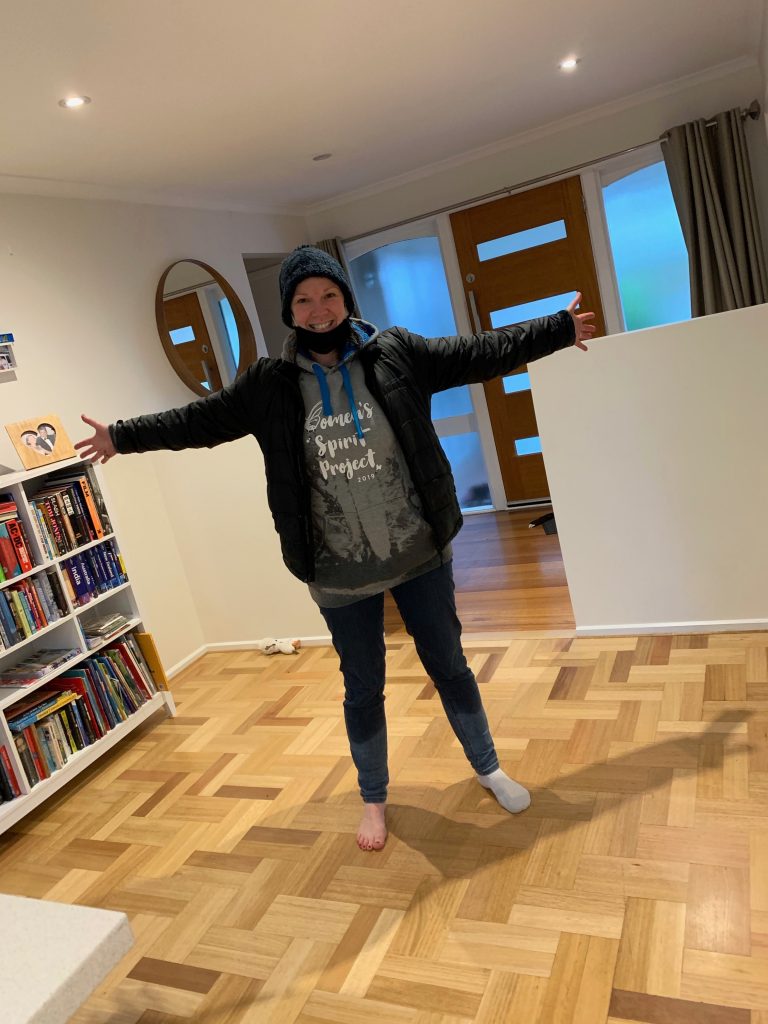 Penny O'Brien was inspired by the achievements of women like Kim when she helped produce a documentary on the Pilot Project last year. She joined the Governance Group hoping to make a difference, drawing upon her media background to help with social media content, advertising and marketing.
Penny said this year has caused interesting shifts for the WSP, specifically the change from face-to-face to online engagement, which has broadened their audience. "Women who wouldn't necessarily know about us, now know about us and we were able to reach so many more women," she said. "Also, what changed was the fact that we were no longer just speaking to your typical vulnerable woman, we were all vulnerable, all women needed to be engaged and supported in different ways."
As a busy mother of two, Penny's biggest challenge this year has been juggling home-schooling with work commitments, and the stress that has caused. Penny said finding extra time to volunteer to the WSP and walk towards her km goal for the virtual challenge is difficult, but 'incredibly worthwhile'.
"The WSP boosts me so much and gives me so much energy." "It's such an incredible organisation to be a part of and is really inspiring," she said.
"Carving out some time to walk puts you in a much better mindset, clears cobwebs out and then you can come back to what you are doing with a fresh perspective." Penny's favourite part about being connected to the WSP, is the friendships she's made. Many women from the Governance Group live within 5km of her and catching up for walks has been a highlight for her during COVID.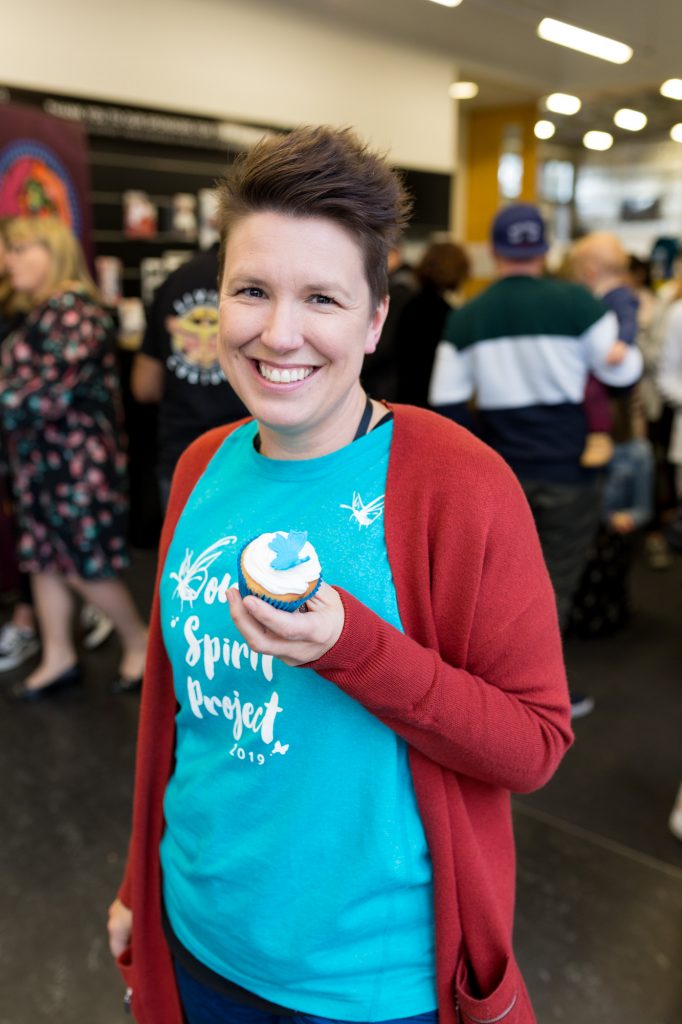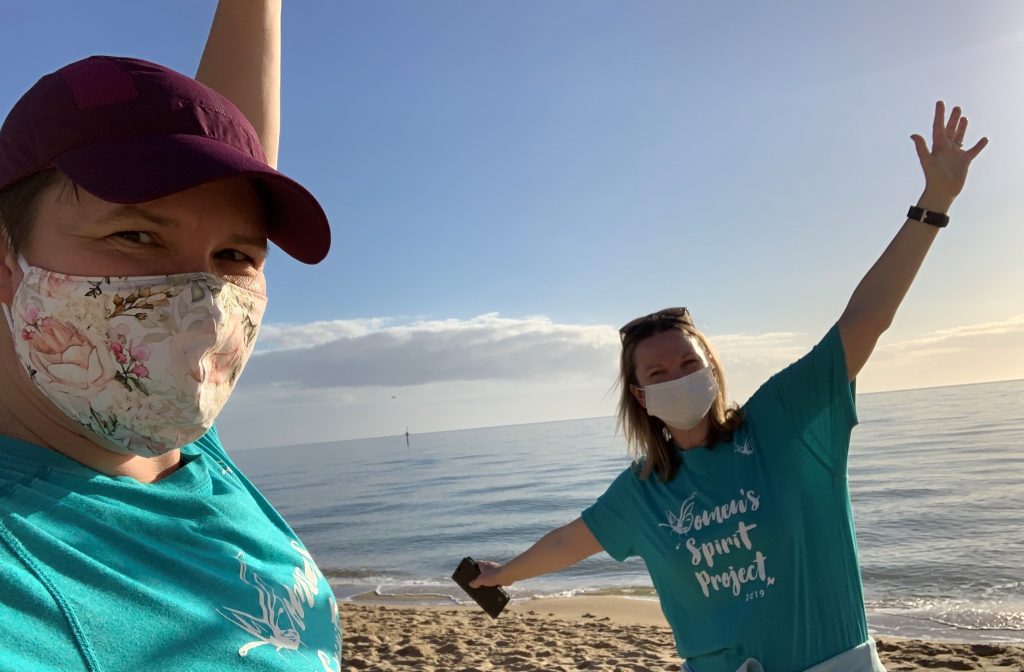 Louise Allwright was keen to surround herself with inspiring, empowering women when she first got involved as a mentor in the 2018-2019 pilot project
Louise comes from a community services background and liked WSP's approach to fitness, health, and wellbeing.     
"I liked that it was bringing lots of different people together, recognising the strengths of people from within the community who could add resources, knowledge, and information to a group of women that would otherwise experience a number of barriers to participation," she said.      
Louise has played a leading role in the marketing communications group and supporting women with their fitness, health, and wellbeing virtually. 
"There has been plenty of research done in this period showing that even though women are home more we still bear the brunt of the workload, parental load, and household load," she said. 
Louise coordinated the transition of the planned trek from Frankston to Canberra into the virtual Why Women Walk (WWW) Challenge, where women could choose their own km goal to achieve in three months. 
Louise and Penny ran the closed Facebook group, for the WWW aimed at inspiring each other to reach the finish line.  Over four times the number of women originally signed up for the WWW challenge, participated, which is a great achievement for the WSP.  
What Louise has most enjoyed about being connected with the WSP in this time, is a sense of purpose, connection and the development of her fitness.  
"I enjoy feeling like I am doing something purposeful that is contributing to the lives of people I'll never interact with directly, especially when so much of our lives is out of control due to COVID-19," she said.   
"I have walked every day since the beginning of the challenge; rain, snow, hail, I've been out there. Even if I walk 2km's it doesn't matter, as long as I get out and go."   
"I have never done this before in my life, this challenge has absolutely impacted the way I exercise."   Louise recently launched the merchandise line for the WSP.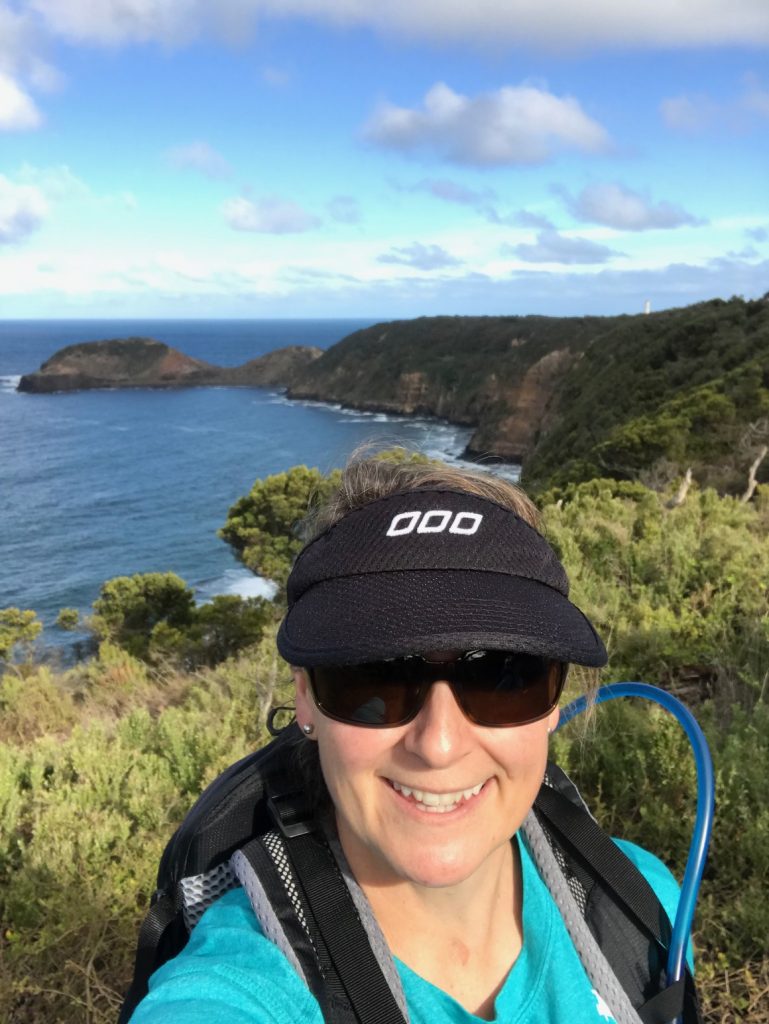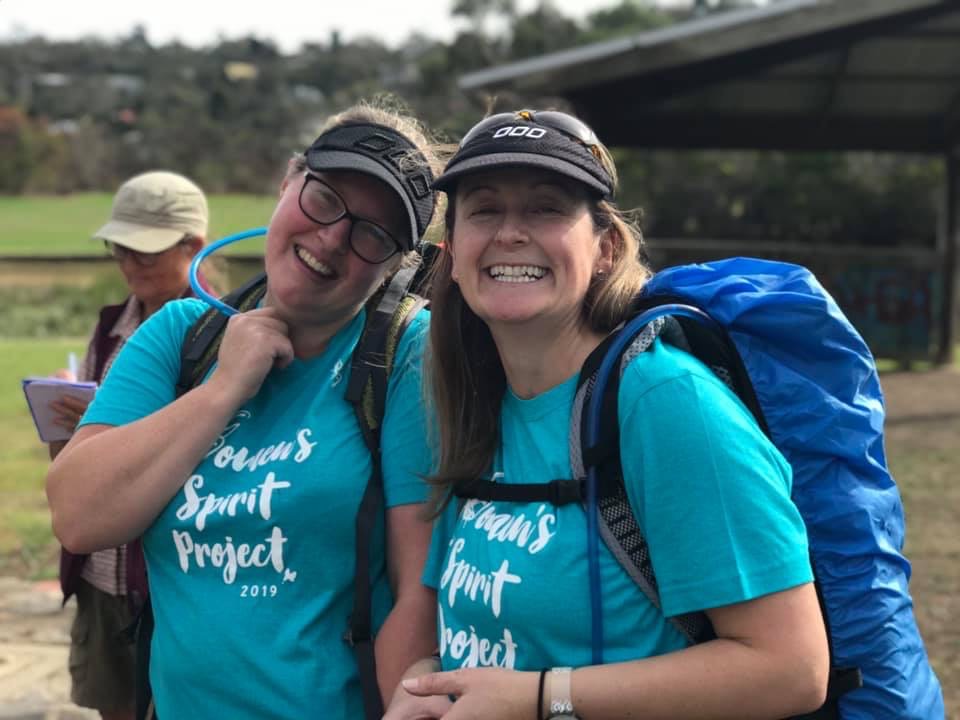 Kate Park joined the WSP to help her close friend and WSP founder, Jodie Belyea, but found the pilot project to be a "truly rewarding experience" and stayed on, helping with outdoor activities and trekking.
Kate applies her business background to her roles as Director and Treasurer in the Executive Group, a rewarding but challenging step out of her comfort zone, for someone who prefers working behind the scenes.
As a life-long netballer, Kate knew she had to find a new way to stay fit and healthy during COVID, with the absence of team sports in her life.
"Doing the WWW challenge has been an easy way to keep that up because it gives you a goal and something to think about and work towards," she said.
Kate coped through the first four to five months of lockdown with consistent routine and exercise, but after injuring her back found herself in a slump, feeling the mental impact of not being able to do so. "I had a significant case of the I-can't-be-bothereds'," she said.
When her back felt better, Kate pushed herself to get outside and walk towards her WWW goal.
Resilience has been Kate's biggest lesson of 2020; a lesson she says she is sure many Melbournian's can relate too.
"Bad days come and go in life in general, but in COVID they have been persistent," she said. "It seems to be one blow after the other and this lockdown has been a really long time to stay positive."
"Finding something to stay hopeful about and remaining resilient, is something I have found in myself."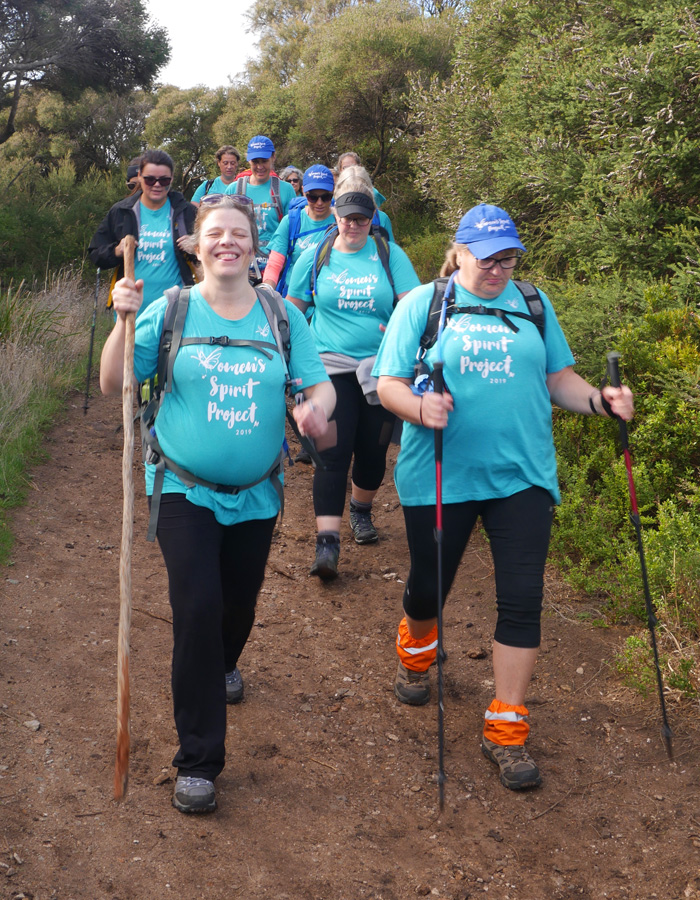 Kim Taylor encourages anyone considering participating in the WSP, to give it a try. 
"I used to live in fear because I had so much pain," 
"Now I walk in discovery because I enjoy it so much because they taught me how to push past my pain."   
"They didn't do that, I did it myself. They just taught me how to do it."
All four women are looking forward to what the future holds for the WSP, hopeful to be able to exercise and connect in person together soon.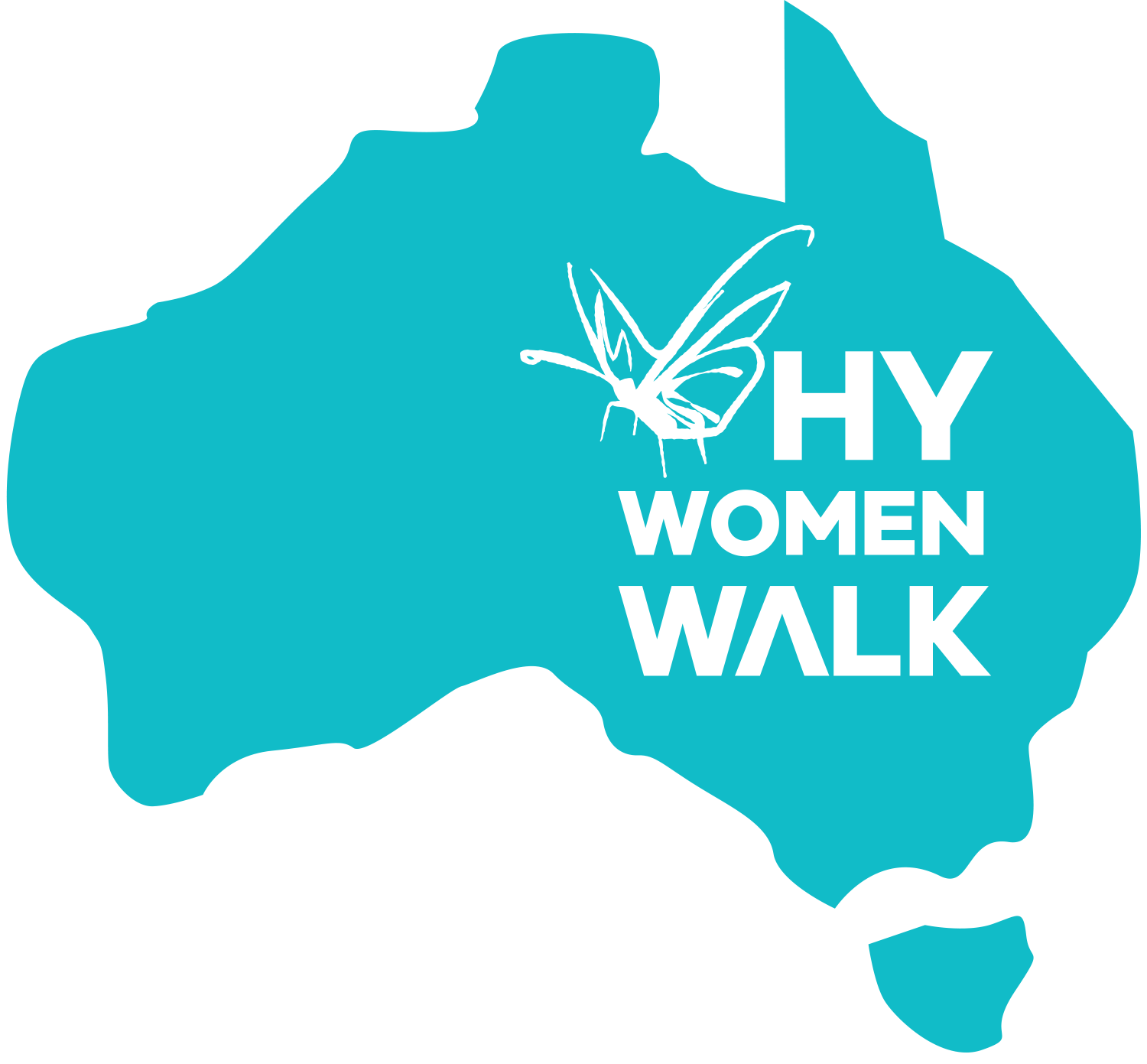 Article written by Lilian Bernhardt